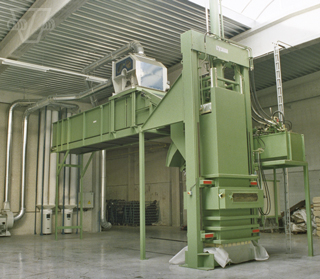 Valvan Baling Systems NV is a modern engineering company specialized in the design and the construction of hydraulic baling presses and peripheral equipment, such as pneumatic transport, conveyors, automatic warehousing of the bales.
More then 40, high capacity, high performance hydraulic bailing presses are already in use with majority of reputed fiber producers in India for last 20 years.
Valvan's dedicated and dynamic team guarantees technical support and a fast and reliable after sales service.